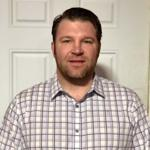 Zac Pearson
GM/Head Coach
Zac@DecaturBlaze.com
248-240-8456
Zac Pearson was born in White Lake, Mi and now resides in Decatur where he lives with his wife and three kids. Zac has 30 years of hockey experience in a variety of leagues. Zac grew up playing AAA in Detroit for Little Caesars, where he then left for the USHL Cedar Rapids Roughriders. After one year in the USHL Zac went to get a Division 1 scholarship to Ferris State University in the CCHA where he played four years on the varsity program and received a Bachelors Degree in Business Administration. Zac went on to play 6 years of pro hockey in various leagues. After 6 years of playing professionally Zac received an opportunity to coach, which he gladly accepted. Zac Coached Junior A and also in the professional ranks of the CHL and the SPHL, where to this day he is the only player, Head Coach, and Asst. Coach in the SPHL all in the same season. Zac is now the owner of the Decatur Blaze of the USPHL Premier, where he also coaches. Zac's vast network and knowledge has allowed him to help many kids improve their hockey skills and get to the next level in their playing careers. Coach Pearson has been coaching the Blaze for the past seven seasons.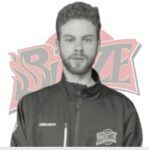 Justin Cohn
GM/Head Coach
Justin.decaturblaze@gmail.com
484-889-6384
Justin Cohn was born in Exton, PA. He grew up playing for Philadelphia Jr. Flyers. He played in four different Junior Hockey Leagues throughout his career in the NA3HL, EHL, GOJHL and NCDC. Justin was committed to NCAA Division III at Alvernia University. He started his coaching career early and coached in the NA3HL with the New Mexico Ice Wolves. During the summer he runs a summer program MOLE HC and has been doing this for over 3 years. Justin has a great range of connections and helping kids move onto the next leaving for College and Juniors.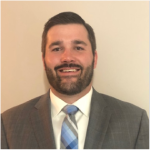 eric Henderson
Director of Hockey Operations
Eric@DecaturBlaze.com
217-303-3062
Eric Henderson is the Director of Hockey Operations for the Decatur Blaze. Henderson assists the coaching staff with all player personnel matters and recruiting, supports day-to-day team operations, and secures and develops corporate and community partnerships. A Central Illinois native, Henderson brings experience as a player, coach, and official. He played ACHA Division II Men's Hockey for four years at Robert Morris in Springfield, IL where he earned a bachelor's degree in business management. Before joining the Blaze, Henderson for the past decade owned and operated a small business in Springfield, Illinois. He brings a passion for the sport and a commitment to helping players advance in their hockey careers. Henderson currently lives in Sherman, Illinois with his wife and three children.
Tanya Haubner
Team Coordinator
tanya.haubner@gmail.com
Tanya is a Decatur native, having lived in the area for over 40 years.
She and her husband Brian have been involved with many community organizations over the years, (including the Illinois Jaycees where she was state president), the AFS foreign exchange program for high school students where she is a support coordinator for students and their host families, helping them find families and making sure their year is great.
Tanya also volunteers in the summer for the Cebrin Goodman Teen Institute, helping high school students become leaders in their communities in the fight against drug and alcohol abuse, and also promoting self-care and inclusion of others. Overall, Tanya's biggest passion is being a mom and making sure that everyone is well-fed and taken care of. It's important for the Blaze players to feel comfortable in their respective billet homes and placing them with families who love them is priority number one.
It's Tanya's goal to make sure that all our players, their families, and the billets have a great season, play hard, stay safe, and make lasting relationships.